Products
Books
By Helen Yetman-Bellows

Yoga Unfettered®, don't leave home without it!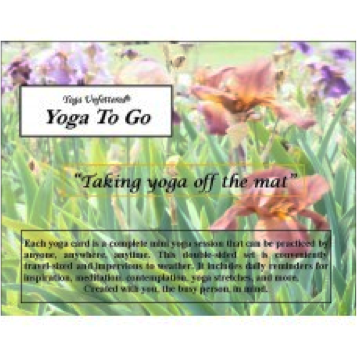 Yoga To Go
This bound, double-sided flash card set is conveniently travel sized and impervious to weather. Each yoga card is a complete mini yoga session that can be practiced by anyone, anywhere, anytime. It includes daily reminders for inspiration, meditation, contemplation, yoga stretches, and more. Created with you, the busy person in mind.
Reviews are posted on the Testimonials Page.

For more information and/or to purchase, please visit Helen's e-commerce site:
www.squirreleze.com
&nbsp
&nbsp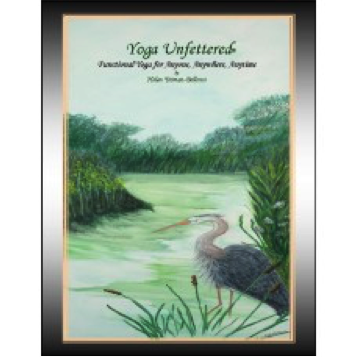 Yoga Unfettered®
Functional Yoga For Anyone, Anywhere, Anytime
Helen's book details her systematic stretching program that works the whole body without trauma. It is conveniently organized to reference and target the most common points of stress and tension in the body. With no pictures or diagrams to imitate, the manual gives you the freedom to tailor the poses to suit your body's needs—the yoga comes to you from the inside out. It is easy to learn by the doing, with the benefits retained in the process.
Reviews are posted on the Testimonials Page.

For more information and/or to purchase, please visit Helen's e-commerce site:
www.squirreleze.com
&nbsp